Wellens Morphology Criteria for VT
In 1978, Wellens et al 1 proposed the so-called "classical criteria" to help in the differential diagnosis of supraventricular tachycardia with wide QRS complex and ventricular tachycardia.
If a wide QRS complex tachycardia presents one of these morphological criteria, it is more likely to be ventricular tachycardia.
Atrioventricular dissociation.
Captures or fusion beats.
Concordant pattern: QRS complexes entirely upright or entirely inverted on precordial leads, from V1 to V6 1.
VT Criteria with LBBB-pattern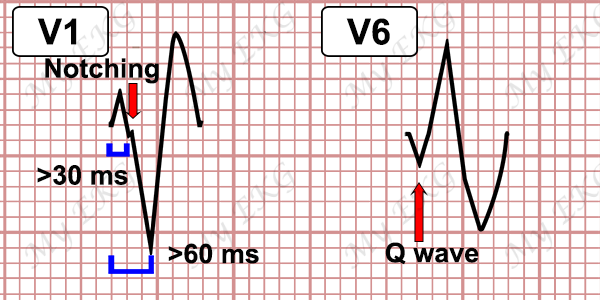 QRS complex >160 ms and right axis deviation.
In leads V1-V2: initial and wide r wave (>30 ms), slurring or notching of the downstroke of the S wave. Duration from the beginning of the QRS to the nadir of the S wave greater than 60 ms.
In lead V6: presence of initial Q wave (qR) or QS morphology.
VT Criteria with RBBB-pattern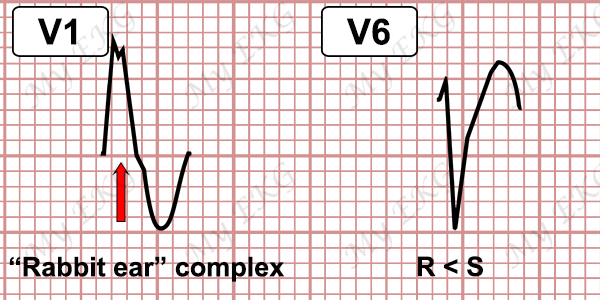 QRS complex >140 ms and left axis deviation.
In leads V1-V2: qR complex, monophasic R wave complex, or "rabbit ear" complex (RR') with R wave wider than R'.
In lead V6: R wave smaller than S wave, or a QS complex.