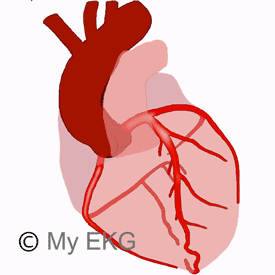 The ST-segment elevation myocardial infarction (STEMI) is caused, in most of the cases, by the acute total or subtotal occlusion of a coronary artery.
This occlusion causes immediate changes in the electrocardiogram which allow a rapid diagnosis of STEMI.
In addition, depending on EKG leads affected we can determine, with a level of certainty quite high, which artery is occluded and even at which level the occlusion has occurred.